2011 Cruise on the USS Ronald Reagan.
Pushback!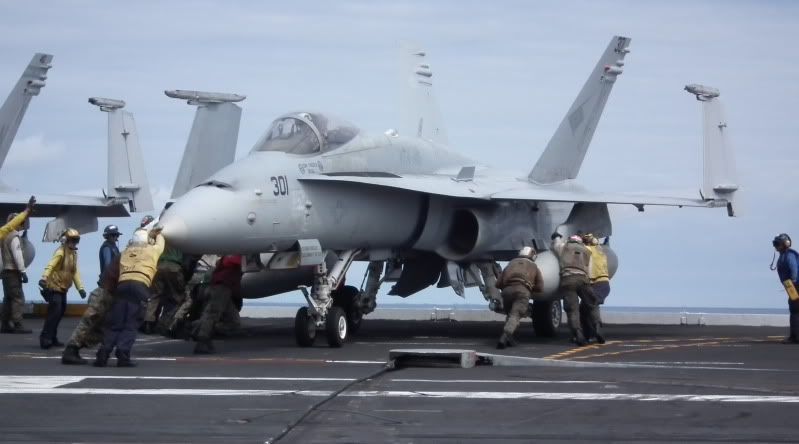 One of mine over the round down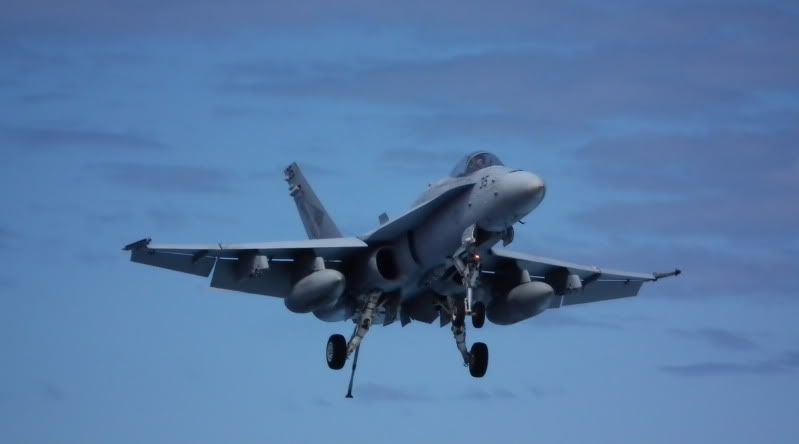 HH-60H of HS-4 "Black Knights" over the fantail
USS Chancellorsville, CG-62, Tico class AEGIS Cruiser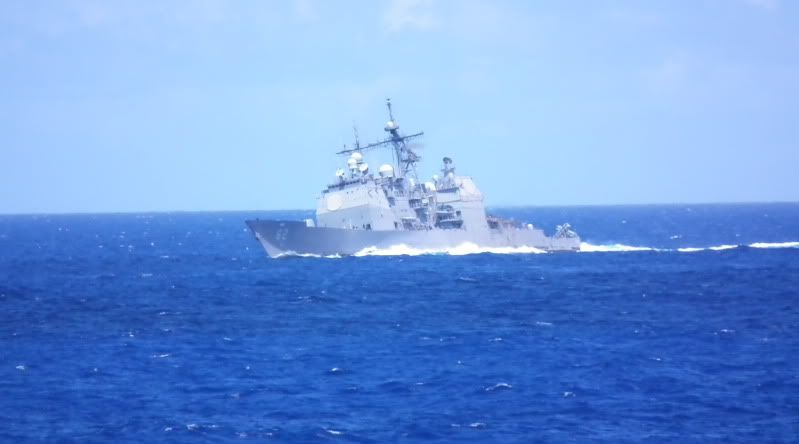 USS Preble, DDG-88, Arleigh Burke class guided missile destroyer at anchor off Phuket Thailand.
CVN-76 and CG-62 at anchor off Phuket Thailand. DDG-88 is hidden by the peninsula.
VFA-154 "Black Knights" Otis 100 F/A-18F while we were in Apra Harbor, Guam
DIMON 300 F/A-18C. My squadrons CAG jet... we called her Paris because she only wanted to fly when there were cameras around.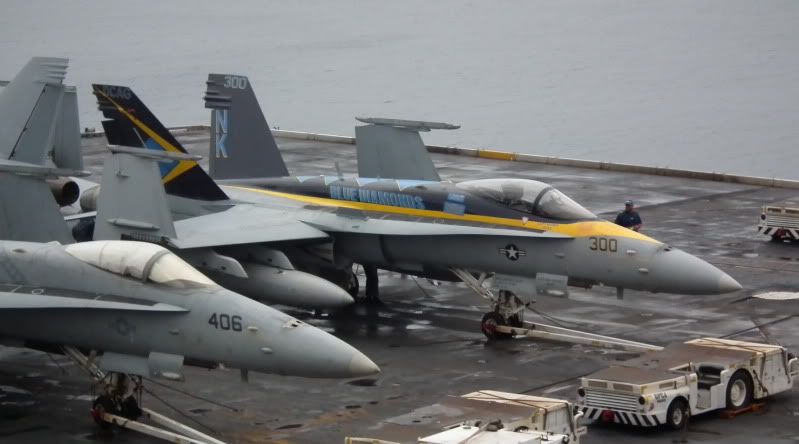 JASON 200 of VFA-147 "Argonauts" F/A-18E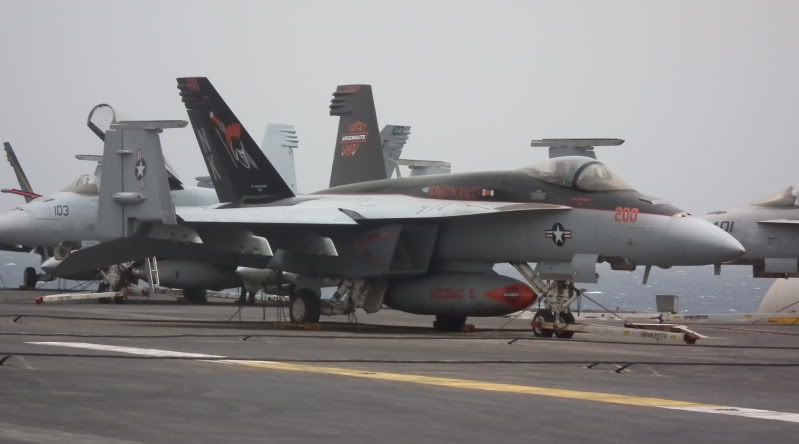 VAW-113 "Black Eagles" E-2C HE2K